26 May 2017
How Bona vacantia estates can turn into new business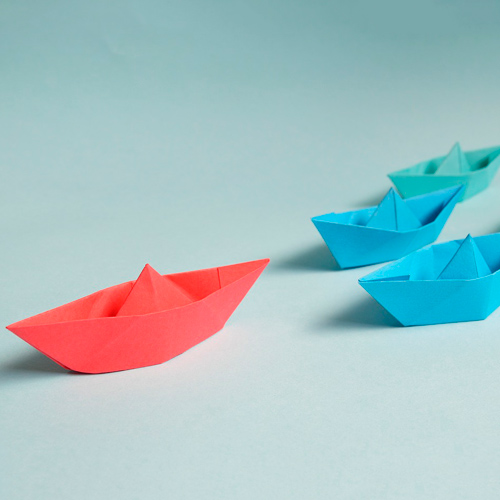 Despite the best efforts of private client practitioners throughout the country, there seems to be a hardcore of the population who resolutely insist on dying intestate. In some cases, as well as having left no valid will, there appears to be no evidence of entitled family to instruct you in the administration of the estate. We show how to acquire the instructions and take advantage of the commercial opportunity these estates present.
Apparently bona vacantia estates
On their face, these estates seem to be bona vacantia and, if they are genuinely so, they will devolve to the Crown or either of the Duchies of Cornwall or Lancaster. However, the chances of any apparently bona vacantia estate proving to be genuinely so are slim: our generous intestacy provisions in England & Wales (there are eight degrees of kin entitled in priority to the Crown and Duchies) and the national demographic make it extremely likely that such estates will yield heirs, any of whom can instruct your firm in the administration of the estate.
The opportunity
At Moore Probate Research, we see a good number of such estates each year, referred to us by our practitioner clients. These estates land on practitioners' desks in various ways. Two of the most common seem to be (a) where a neighbour or friend of the deceased walks into your office with details of the death but no entitlement to take the grant or to instruct you; or (b) where you've been Deputy during the deceased's lifetime, the deputyship having come to an end with the Person's death – in which case aren't you the ideal candidate to administer the estate? Regardless of how you come across these estates, someone is going to administer them and why shouldn't it be you? So, how do you acquire a client and take instructions, without incurring unrecoverable costs?
How to acquire new clients and instructions
We'll discuss with you how to take the matter forward. Our involvement will be to identify and locate someone related to the deceased and who is entitled to the grant. We will agree a notional fee with you, conditional on a successful outcome. Perhaps you'll ask us to locate two potential administrators in case of minor interests. We will put them together with you and your firm so that they can instruct you in the extraction of the grant and the administration of the estate.
In the very unlikely event that the estate does prove genuinely bona vacantia, now is the time to refer it to the bona vacantia division at the Government Legal Department's office. If so, or if the potential administrators we've located for you don't wish to work with your firm, all bets will be off and you will not be invoiced. Once you have new clients with a grant, the matter should flourish like any garden variety intestacy.
Costs
When it comes to locating potential PRs, beneficiaries or other relevant people, the cost of the work should be based on a transparent number of hours at a transparent hourly rate and the cost of the necessary disbursements. This way, you stay in control of costs and can ensure that you're securing best value for your new clients.
"Rainmaker" Case study
A rainmaker is a person (perhaps you?) who brings in new business to their firm and our Rainmaker service helps you do that. Here's a good example of a recent case:
The facts
Andrew Cusworth is Head of Private Client at Manchester firm Linder Myers and approached us regarding the intestate estate of Mary Thorpe. Andrew had acted for a friend of Mary's at some point and the friend had gone to Andrew with the news of Mary's death and the question "What do we do?"
The problem
Andrew wished to act in the administration of Mary's estate if possible but realised that her friend would not be able to give instructions
The solution
We offered Andrew our Rainmaker service. We agreed a time-based costs ceiling, payable only if we located potential PRs and they instructed Andrew. Andrew was not exposed to financial risk of any sort.
The outcome
Andrew asked us to proceed. We identified and located two of Mary's surviving first cousins once removed. They were happy to instruct Andrew in the extraction of the grant and the subsequent administration of the estate. As it turned out, Andrew told us, they needed updated Wills themselves.