20 Feb 2018
Case study: "Quick and within budget"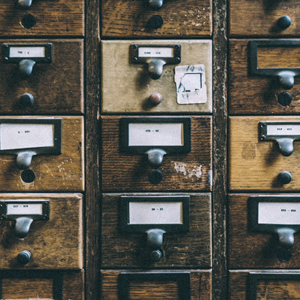 John Palmer of Nottingham-based QualitySolicitors Yates & Co contacted us regarding Martyn Jackson's intestacy. Martyn's next of kin was in the class of his siblings and he was thought to have come from a large family.
The problem
Martyn was one of eleven siblings and all but one brother, John's client, had predeceased. Seven had left surviving issue. Our job was to locate all the entitled nephews and nieces. With a name like Jackson to deal with, it looked like a lot of work – and at least part of the family was in Australia.
The solution
John had something of a head start – his client had a sketchy family tree as a jumping off point. We recommended research to verify the position and locate the beneficiaries and suggested we'd need up to 25 hours to finalise the case. John instructed us.
The outcome
We documented all the relevant events of birth, marriage and death and identified 22 surviving heirs. Once we'd located them, we made contact and interviewed them to make certain we had the right people, rather than the wrong, albeit with the right name. John was confident we'd enabled him and his client to distribute the estate correctly. AND, rather than using and billing him for the whole 25 hours we thought it might take, we wrapped the case up in a bit less than 20 hours and invoiced accordingly.
John said
I am most grateful to Claire Langford and the team at Moore Probate Research for researching and helping to successfully resolve this case. Their work was carried out with professionalism and to an impressive standard.  The whole matter was dealt with quickly and within budget.
I've used Moore Probate Research on a couple of occasions now and find their fees to be very reasonable especially when compared to other quotations obtained.
I will have no hesitation in using their services again in the future and would happily recommend them to anyone needing their help. Certainly beats trudging around remote churchyards as I did on one enquiry looking at gravestones back in the 1970's as a (very) young probate clerk!
All names and identifying details have been changed to protect the privacy of individuals.