11 Oct 2017
Case study: Missing Mentees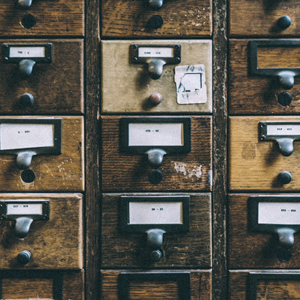 The Facts
Shaun Parry-Jones of Guildford firm Lynn Murray was dealing with the estate of Geoffrey Sims on behalf of the executor, Geoffrey's elderly neighbour. Geoffrey's career had seen him mentor a good number of young people through some very challenging periods in their own lives and he had chosen to remember some of them in his will.
The Problem
The will was nearly 20 years old when Geoffrey died and more than a dozen of the legatees didn't reply to Shaun's initial correspondence to the addresses given in the will. Had they moved house? If so where to? Had they died? If so, and if they'd survived Geoffrey, Shaun would need to account to their own PRs with the gifts. The last thing Shaun wanted was for the executor to be worrying about the distribution, so asked us to investigate and report to him with our findings.
The Solution
Our initial enquiries centred around one of the legatees – if we found her, it seemed likely from the will that she would be able to point us to others. If so, the case could be wrapped up more quickly and therefore more cheaply. We identified her and showed her having changed her surname on marriage. We traced her to an address in Somerset and found that she had also changed her name by deed poll.
The Outcome
We located all of the stray legatees, bar one, who had predeceased. Under the terms of the will, her children (whom we located) shared her gift between them. We reported to Shaun with verified addresses of all of those entitled under Geoffrey's will. He and the executor were glad to be in a position to distribute with peace of mind.
Shaun said
"Matthew has provided me with a first class service. He has clearly gone to a lot of effort to get everything clearly outlined. I have to say, before the intervention of Matthew, I was really unclear as to how to move the matter forward. I am sincerely grateful to him and for the work that he has done. It was done quickly, efficiently and at a very reasonable price."
All names and identifying details have been changed to protect the privacy of individuals.