20 Feb 2018
Case study: Peter's Family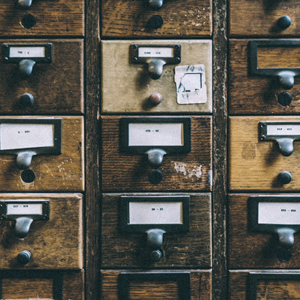 Lauren Taylor-Crowhurst of Actons solicitors in Nottingham approached us with Peter Gibson's intestacy. Lauren was interested in administering Peter's estate – could we help?
The problem
Peter had been living in a care home for years. He'd died intestate and with no known family. With no-one to instruct her, Lauren was not in a position to spend the estate's money on locating a potential client and was considering referring the estate to the bona vacantia authorities.
The solution
Our Rainmaker™ service is designed with exactly this in mind. It was highly likely – almost certain in fact – that Peter would have surviving family members who could instruct Lauren and that we could locate them without exposing Lauren to unrecoverable costs. Lauren asked us to proceed on the basis that we would present an invoice only if (a) we located someone entitled to the grant, (b) they instructed her and (c) they authorised her to settle our invoice.
The outcome
Peter had died a widower without leaving surviving issue or parent and was thought to have been one of six siblings. Research revealed that he'd actually been one of seven. We located Simon Parry, one of David's nephews, who was happy to instruct Lauren in the administration of his uncle's estate. Unfortunately, Simon was unaware of the whereabouts of any of the rest of Peter's nephews and nieces. However, as well as locating a new client for Lauren, we went on to find the rest of the nine beneficiaries to Peter's estate in good time.
Lauren said
"This was a modest estate and I just didn't know whether there would be any of Peter's family who could give instructions. Matthew Moore gave me a very reasonable fee estimate and was able to put me together with a new client as well as tracking down the rest of Peter's family."
All names and identifying details have been changed to protect the privacy of individuals.