12 Dec 2017
Case study: Tricky Intestacy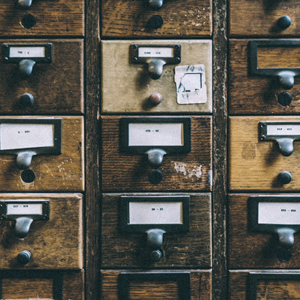 The facts
Des Humberston of Ward Gethin Archer came to us earlier this year with the estate of Iris Mary Reynolds who had died intestate, without any immediate family. Des had been contacted by Miss Reynolds' first cousin, Doris, the only child of a predeceasing maternal aunt. Doris was fairly certain that her side of the family comprised one uncle who had two children and one who died in infancy. However, she knew absolutely nothing about Miss Reynolds' father's family.
The problem
Des needed to be sure all the heirs were accounted for before distributing the estate. Our attention was therefore required to verify the maternal family as described by Doris and research the unknown paternal family.
The solution
As part of our assessment process we had established that the paternal family comprised at least seven uncles and aunts.  On the basis of this initial, free research we suggested a working budget of £2,400, exclusive of VAT and disbursements, which represented up to 30 hours of our time at our standard rate of £80.00 per hour. Des instructed us and research commenced.
The outcome
We identified and located nine heirs in addition to Doris. Our final report pack included, as is standard, a detailed written report, family tree, certificates and other supporting documentation, a beneficiary address list and a distribution schedule. Because the family turned out to be smaller than the number of uncles and aunts had led us to expect, we were able to finalise the investigation in just under 16 hours and this we reflected in our invoice.
Des said
"I have used Moore Probate Research on several occasions in the past. Once again they resolved the matter in impressive and speedy fashion and they came in under budget. I would have no hesitation in recommending their services".
All names and identifying details have been changed to protect the privacy of individuals.