16 Oct 2017
How we solve your problem cases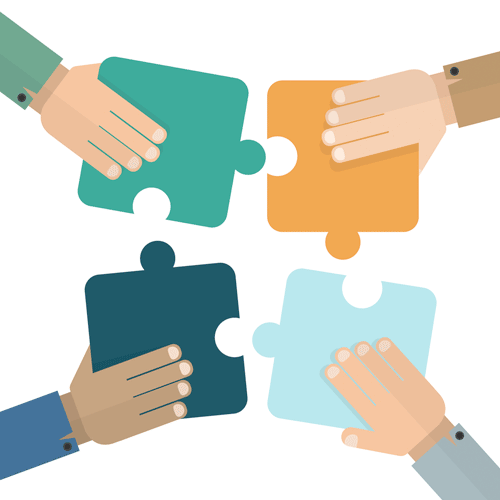 In general, trust and estate practitioners tend not to come across missing beneficiary and related situations often enough to develop a sound in-house expertise and so tend to outsource them to experts. We look at the anatomy of a typical missing beneficiary case.
Fortunately for our clients, it's not every file that presents a missing beneficiary problem. At Moore Probate Research we identify and locate known and unknown missing beneficiaries all day every day for you, our clients. Many people have asked us specifically how we deal with these cases and how we operate. Here's an overview…:
First things first
Almost always, a missing beneficiary problem will be obvious – you'll have written to an address given in a will with no reply, or you won't know the identity of some or all of a class of kin entitled on an intestacy. Perhaps your own enquiries will have drawn a blank. In any event, it's necessary to think about tracking one or more beneficiaries down so you can get on with the administration of the estate and close the file. Here's where we can help. Often our first contact with a client will be a phone call, email or letter to us with an enquiry. Can we help with regard to the estate of their deceased? to which answer is almost always "Yes". If so, what will it cost? – often, a lot less than you might think.
Assessment report
As soon as we've heard from you with the facts of your case and as much background information as you have, we'll send you our Assessment Report. This is free of charge and without obligation and contains our understanding of the facts (so we're all on the same page), what we think needs doing to solve the problem for you and the likely outcome, our research strategy and a paragraph about costs. Our clients tell us this is a useful tool for at least two reasons: firstly, it clearly sets out in straightforward terms what needs doing to move the estate to a point where you can safely distribute – ideal for sharing with lay PRs – and forms the basis of the agreement between us if you instruct us; secondly, if you decide not to instruct us (e.g. if lay PRs decide against it), it's a useful risk management tool which can stay on your file.
Costs
We always include a fee quotation for the time we think the work will take, based on our many years of experience of similar fact cases. At the time of writing, we're £80 plus VAT an hour. If we think a case will take, say, two hours to tidy up (e.g. a stray pecuniary legatee with a UK address thought to have been current sometime in the last 20 odd years), we'd estimate £160 plus VAT. If it only took, say, an hour and a half to finish (as can happen) then we'd invoice you accordingly at £120 plus VAT. We charge disbursements like certificates and registry fees and so on back to you at cost. In certain situations, we are able to offer capped or fixed fees if appropriate. When we estimate a fee, we do our level best to get it right and we're pricing it with a view to finishing it, rather than simply for the first in what could be a number of stages. We're human and not infallible but we usually get it right.
If we can't help we'll refer you to someone who might
Sometimes a case comes our way which we know isn't going to respond to our enquiries, or to which we just can't add value so couldn't send you an invoice with a clear conscience. Sometimes we can refer you to a third party in another jurisdiction, or to insurers, either of whom might be able to assist. There's no charge for this.
What we do operationally and what can take time
Once you've instructed us, we'll open the file and start work. Often this will mean consulting indexes of birth, marriage and death and census returns and so on to identify people correctly. Once we know who we're looking for, we'll search the databases we use to locate people. These include the electoral roll and credit referencing and other sources. To be sure we've got the right people, we apply for the relevant certificates of birth and marriage etc. The certificates are essential – they help us to show we've got the right person and not the wrong person albeit of the right name; they can also help us to rule tempting prospects out as irrelevant.
Our client service – keeping you in touch with developments
We want to give the service you wish to receive. Some cases can be time-critical (e.g. reconstructing the family tree of a very frail Protected Person on a statutory will application) others might be less of an immediate priority for you. But please, if you'd like us to update you daily, weekly or monthly, or whenever, just let us know.
Once we've finished the job
Once we're sure we've done everything we need to do to enable you to close your file, we'll report to you. Our report bundle contains a narrative setting out what we've done and the results of our activity all evidenced through the certificates and other documentary evidence. We'll send you the family tree which displays the evidence in a user-friendly way and we'll send you a distribution schedule as a matter of course. There's no extra charge for our report, family tree or distribution schedule.
Other recommendations
Where necessary, we'll recommend the PRs buy an insured Missing Beneficiary Indemnity policy. Many underwriters of these risks offer the genealogists' firms who refer cases to them a sales commission on the premium, with the obvious effect on the cost of the policy to the detriment of the estate. Moore Probate Research does not accept these or any sales commissions.
Any other business?
We know we work in a well-supplied market and we work hard to do well for you, our clients. Arguably, whilst we're working on an estate you've referred to us, we're custodians of your reputation and what we do can reflect on you. It's really great when people are kind enough to give us testimonials and it's wonderful when clients come back to us for help on future estates.